CAPÍTULOS:
[Always...
My Little Thief]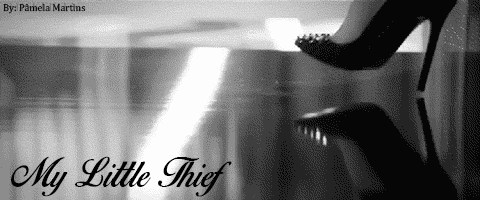 Última atualização: 15/07/2017


Before: Capítulo 01 ao 30 (antes do último roubo)
After: Capítulo 31 em diante (após o último roubo)
Você é minha sorte,
Você me fez arriscar meu coração numa oportunidade única,
Agora, todos estão olhando para nós com pipoca na boca,
Esperando para ver o que vai acontecer com nós dois.
- Lotto / EXO
Continua...
Nota da autora:
(29.03.2016)
Uma mistura de ação e romance, fiquem à vontade para aproveitar dessa fic com seus bias/preferidos de outros grupos.
Esta é a minha primeira fic em um projeto novo, um pseudônimo em conjunto com a Pri minha unnie linda,
Pâms e Prissiton formando o PM², esperamos que gostem!!!
Ask PM² - Grupo Pâms Fictions - Página Autora no FFOBS

Bjinhos...
By: Pâms!!!!
Minhas fics no FFOBS:
» 05. Así Soy Yo (Ficstape RBD) | » 05. Sweet Creature (Ficstape Harry Styles) | 13. I Won't (Ficstape Little Mix)
» 14. Goodnight Gotham (Ficstape Rihanna) |» 17. Trust (Ficstape Justin Bieber) | » Beauty and the Beast (Contos Dia dos Namorados)
» Coffee House | » Cold Night | » Crazy Angel | » Destiny's
» Electrick Shock (Especial Challenge #18) | » First Sensibility | » Genie
» I Am The Best (mixtape Girl Power) | » I Need You... Girl | » Love of My Life (mixtape Classic Rock)
» My Little Thief | » Piano Man (mixtape Girl Power) | » Photobook
» Promise (Contos de Halloween) | » Smooth Criminal | » The Boys (mixtape Girl Power)
» TVXQ: Tohoshinki | » Wind Of Change (mixtape Classic Rock)

*Ps.: o link das fics vocês encontram na minha página da autora!!
comments powered by
TODOS OS DIREITOS RESERVADOS AO SITE FANFIC OBSESSION.